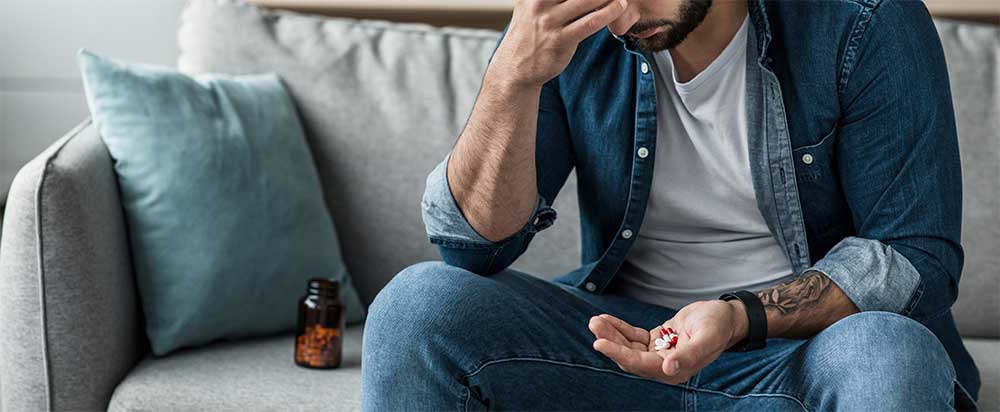 Empowering Recovery from Opioid Dependence
Opioid dependence, whether it's from prescription painkillers like oxycodone or heroin, is a complex and devastating condition. However, there is hope through effective treatment. At South Dayton Recovery & Addiction Services, we understand that the journey to recovery can be challenging.
That's why we create personalized care plans for each patient, making the process as manageable as possible. Our team of clinicians provides both doctor consultations and counseling services in one convenient location.
Medical Support
Patients struggling with opioid or heroin dependence often grapple with the intense challenge of withdrawal and cravings. SUBOXONE Film, when combined with counseling at the right dose, suppresses withdrawal symptoms and cravings, facilitating treatment and reducing illicit opioid use.
Psychological Support
Our addiction counseling is designed to identify triggers and coping mechanisms linked to past dependency, aiding individuals in their journey to recovery while minimizing the risk of relapse. Explore our Addiction Counseling services:
Comprehensive Care for Your Recovery Journey
Our addiction treatment consists of the following:
Thorough Admission Assessment: Upon admission, our on-site physician conducts an extensive assessment addressing both the psychological and physical aspects of your addiction. This includes urinalysis, blood analysis, and pregnancy tests for females.
Follow-Up Care: After your initial appointment, we require a follow-up visit to ensure your medication dosage is suitable. Adjustments can be made to alleviate any discomfort, typically scheduled one to two weeks after your first appointment, based on your physician's discretion.
Regular Progress Check-Ins: Patients schedule follow-up appointments every 28 days to monitor their program's progression.
Mandatory Counseling: As an integral part of your treatment program, counseling is provided in both individual and group sessions at no additional cost to you.
Gradual Tapering: Per your physician's recommendation, after several months, patients are gradually tapered off Suboxone by reducing the daily dose. Counseling remains strongly recommended during this phase to monitor any signs of relapse.